Here's a small preview of the next volume in Negi's 1.e4 series, which you can either use as a "find the best move" exercise, or just follow for your own enjoyment. It comes from a line in the Poisoned Pawn.
Take a look at the following position, where Black has just answered 18.c2-c4 with 18…Qd5-c6, exploiting the pin on the white knight.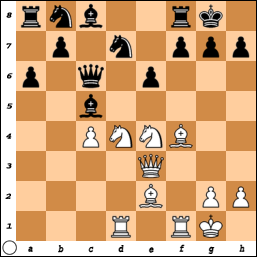 White has a big lead in development, but he is three pawns down, and must act quickly before Black organizes his defences. How would you proceed?