In the second round of the Tashkent Grand Prix there were two really important games as far as I am concerned. In two games did very young players (20 and 22) get a big advantage and in both of them they blew it.
In the first game Anish Giri got a big advantage with White after quite a cunning novelty. The interesting moment of the game was probably this one: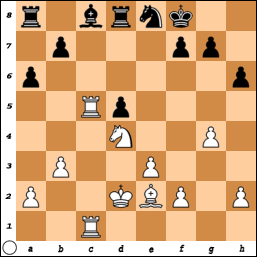 White has a serious advantage from the opening, but he needs to find a deep plan in order to make something of it. Here Giri's main strengths were not rightly suited for the task. Giri has great opening preparation and plays quite fast, putting his opponent's under a lot of psychological and practical pressure. It seems to me that he is especially venomous with faster time controls.
But here he had to think deeply and find a plan. It is actually quite an interesting task and I put it forward to you guys to formulate a plan here that will create an additional weakness. It is by no means easy. I have an idea, but I am not sure it is right at all.