1.d4 1A – A Preview of Avrukh's New Grandmaster Repertoire
1.d4 Nf6 2.c4 e6 3.g3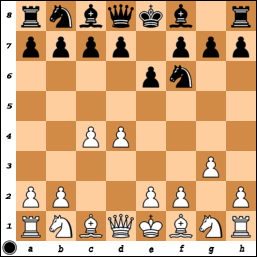 This is the starting position for Boris Avrukh's new volume: Grandmaster Repertoire 1A – The Catalan. The title is slightly misleading, as the book also covers the Bogo-Indian and Benoni systems that can occur via this move order. However, we decided to mention the Catalan in the title as it receives the lion's share of the coverage. The purpose of this short post is to give you a few brief examples of what you can expect to see in the book. Some recommendations have stayed broadly the same (while still being updated and improved of course), but there are several important variations where Boris has gone in a completely different direction.
Let's start with the Benoni.
3…c5 4.d5 exd5 5.cxd5 d6 6.Nc3 g6 7.Bg2 Bg7 8.Nf3 0–0 9.0–0 Re8
9…a6 10.a4 leads to the same sort of stuff.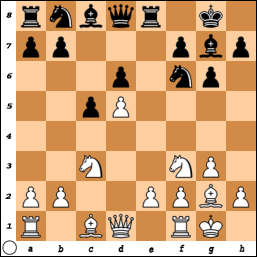 10.Bf4
Previously Boris recommended 10.Nd2 a6 11.a4 Nbd7 12.h3 Rb8 13.Nc4 Ne5 14.Na3, but a problem line has emerged in the form of 14…Nh5 15.e4 Bd7 16.a5 b5 17.axb6 Bb5!. Marian Petrov was right on the money when he recommended this for Black in Grandmaster Repertoire 12 – The Modern Benoni.
10…a6
10…Ne4 11.Nxe4 Rxe4 12.Nd2 is another option, when the different placement of the a-pawns changes some details.
11.a4 Ne4 12.Nxe4 Rxe4 13.Nd2
Boris has plenty of ideas in this well-known line.
And next, the Catalan…
3…d5 4.Nf3
There are many branches from here, so I will just mention a few major options:
a) 4…dxc4 5.Bg2 a6
Both 5…Nc6 6.Qa4 and 5…c5 6.0–0 Nc6 7.Qa4 are similar to GM 1, but with many refinements and improvements over games that have been played since 2008.
6.0–0 Nc6 7.e3
Previously Boris recommended 7.Nc3 Rb8 8.e4 Be7 9.Qe2 b5 10.Rd1 but, taking into account some of the more recent developments, he was not altogether satisfied with White's chances.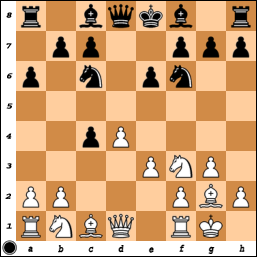 7…Bd7
This is the most popular move, intending to hang on to the extra pawn.
7…Rb8 is another important line, when 8.Nfd2 e5 9.Bxc6† bxc6 10.dxe5 Ng4 11.Nxc4 Be6 12.Nbd2 leads to a complicated position where Boris is not convinced by Black's compensation.
8.Qe2 b5 9.b3 cxb3 10.axb3
White controls the centre and has excellent long-term compensation against Black's weakened queenside. Naturally, Boris provides plenty of analysis and novelties to support this view.
b) 4…Be7 5.Bg2 0–0 6.0–0 dxc4 7.Qc2 a6
This is one of the most critical lines in all of the Catalan. Here we have a major change of direction.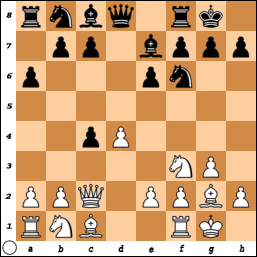 8.a4
8.Qxc4 b5 9.Qc2 Bb7 10.Bd2 was the previous recommendation, but Boris believe Black has more than one route to equality.
8…Bd7 9.Qxc4 Bc6 10.Bf4
It's a completely different type of game from GM 1. Black has liberated his light-squared bishop, and will play …a5 to secure the b4-outpost for his knight. White, on the other hand, has restrained the …c5 advance and will look to prepare a central advance. Once again, Boris has done a lot of work to uncover the most promising paths towards a white advantage.