The Inability to Do Nothing
I was helping a friend learn the five basic steps of a tennis forehand this morning. The first thing to get under control is the grip. It has always amazed me that our coaches in the club have not helped us punters hold the racket correctly. And as a result lots of people hold the racket more as an axe than a frying pan. It is simply too unnatural a grip (and resulting swing). Basically, we have to override the instinctive way of doing things and install a different way of doing things.
The same happens in chess over and over again. I could give a lot of examples of this phenomenon. Today's example is one of inactivity.
Areshchenko – Inarkiev, Baku 2014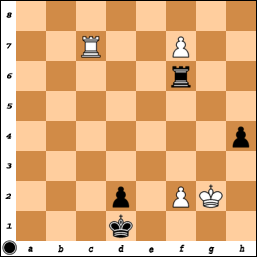 69…h3+!? 70.Kh2!
70.Kxh3? Ke2 71.Re7+ Kf3 72.Re3+ Kxf2 73.Rd3 Ke2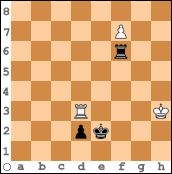 And Black wins.
70…Ke2 71.Re7+ Kxf2 72.Rd7 Ke1
72…Ke2 73.Re7+ Kd3 74.Rd7+ and nothing happens.
73.Re7+ Kd1 74.Rd7 Rf5 75.Re7 Rf3 76.Rd7 Rf4
We have arrived at the critical moment. With little time on the clock, we can guess that it was emotionally difficult for Areshchenko to fight the fight or flight response we all yield to naturally when we are under pressure. In a chess scenario, you can translate this into either a) playing too fast or b) feeling a desperate need to do something. In this game White chose b. Either choice is of course incorrect. Patient inactivity would have held the game.
77.Kxh3??
I am sure that Areshchenko would assume that he lost the game because he missed something. But in reality he did not have to see anything in order to draw. Black does not have an active idea. For example: 77.Re7 Kc2 78.Rc7+ Kd3 79.Rd7+ would draw easily.
77…Ke2 78.Re7+ Kf3 79.Rd7 Rf6 80.Kh4 Ke3 81.Kg3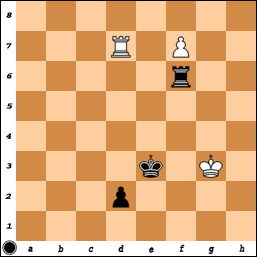 81…Rf3+!
An accurate move. After 81…Rxf7 82.Rxf7 d1Q 83.Re7+ Kd2 84.Rd7+ White draws.
82.Kg2 Rxf7 83.Rxf7 d1Q 84.Re7+ Kf4 85.Rf7+ Kg5 86.Rg7+ Kf6 87.Rg3 Kf5 88.Kh2 Kf4 89.Ra3 Qc2+ 90.Kh3 Qh7+ 91.Kg2 Qb7+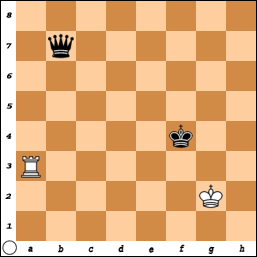 0–1
What is the lesson to be learned from this game beyond what already mentioned? If you do not know how to make progress in an ending, just wait. The opponent will not feel that the pressure is pleasant and a significant number of them will do something rash and stupid. Even 2700 players, as in this game…