Negi against the Najdorf
Here's a small preview of the next volume in Negi's 1.e4 series, which you can either use as a "find the best move" exercise, or just follow for your own enjoyment. It comes from a line in the Poisoned Pawn.
Take a look at the following position, where Black has just answered 18.c2-c4 with 18…Qd5-c6, exploiting the pin on the white knight.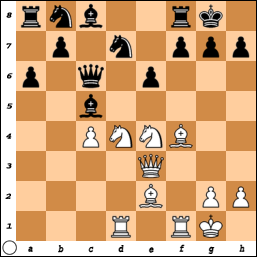 White has a big lead in development, but he is three pawns down, and must act quickly before Black organizes his defences. How would you proceed?
Negi's analysis continues: 19.Bd6! Qb6 20.Bxf8 Bxf8 21.Bh5! f6 (21…g6 22.Ng5! Bh6 [22…gxh5 23.Rxf7+–] 23.Qf2 f6 24.Ngxe6 gxh5 25.c5 Nxc5 26.Nf5+–)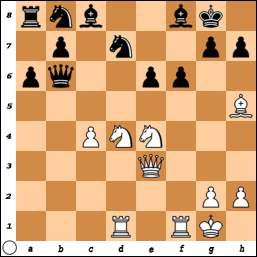 How can White break the defence?
22.c5! Forcing the exchange of a valuable defensive piece. If the queen moves away then the e6-pawn drops, so Black has to capture on c5. 22…Bxc5 (22…Nxc5 23.Nxf6†! gxf6 24.Rxf6+–) 23.Nxc5 Nxc5 24.Nb3! Nbd7 25.Nxc5 g6 In material terms Black is just about hanging on, but his position will be left in tatters. 26.Rc1 gxh5 27.Kh1 White has a winning position, as Black's king is too exposed.
This was just a snippet, but it gives you some idea of what you can expect from the book. We expect it to be available in early 2015.