A Fortress Revisited
I am not a very technical person and I do not check how many people actually read the blog posts I write. I know that it is hundreds when I put up a new publishing schedule. We got about 300 votes for the Gelfand covers – and I would assume that most people voted, as it is so easy.
Obviously I like that my books have a greater readership than the free stuff, which probably has a lot to do with the effort I put into them (while the blog posts are meant to be contemplations and opening up for debates that will help me write BOX next year more than anything).
So I always get surprised when a really strong player says that he has read it. This is another case of this (based on this post).
Apparently I was not right when I believed that Black could maybe hold the fortress in this position:
 Giri – Kraemer, Germany 2014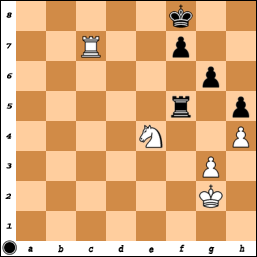 111…Kg8? 112.Nd6 Rf6 113.Rc8+ Kh7 114.Rd8!
Black is in zugzwang.
1–0
Apparently White was winning all the same. The following interesting analysis was sent by email from GM Karsten Mueller, maybe the world's leading authority on the endgame.
111…Rd5
I foolishly speculated that Black was holding, but look at this:
112.Rc8+ Kg7 113.Rg8+!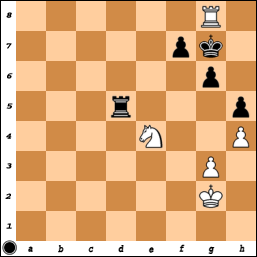 113…Kh6 114.Ng5 Rf5
114…Rd7 115.Kf3 Re7 116.Kf2 Ra7 117.Ke3 and White will be able to activate his king. Black is too passive.
115.Kg1 Rf6 116.Rd8 Kg7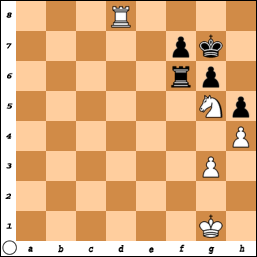 117.Rd2 Rc6 118.Rd7 Rf6 119.Ne4 Ra6 120.Nd6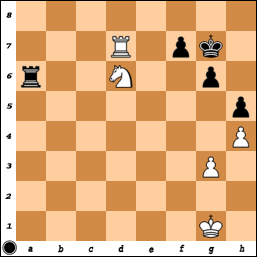 White wins the f7-pawn and eventually the game.