Back to Basics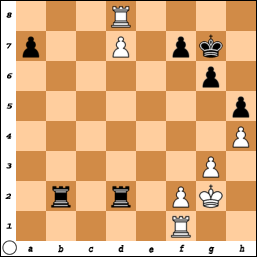 How would you defend this position with White?
Or back to work if you like. I have talked to a few friends who have returned from the Olympiad and seen the same everywhere. Everyone is tired beyond comprehension. I left the tournament a bit early, on the free day before the last round, in order to walk my youngest daughter to school on her first day in P1. I am very glad I did. She did not want to go and in the end it took 40 minutes for us to get her to wear the first sock. From there on it was easy, but those 40 minutes were more important than anything I could have done for the Danish team. If you are my Facebook friend, you can find the pictures from the first day on my thread.
Everyone I have talked to after the tournament is dead, dead, dead. Most prominent is probably is probably my own case. Three days after coming home, I had a slight incident in IKEA car park in Glasgow.
The red Skoda is ours. I do not think there is a hope in hell arguing that this was not my fault. I could blame FIDE, but it is not really my style.
The Chinese won the Olympiad. After Politiken Cup we were many that were surprised that Bu could not make the team. Now we see why. One main reason they won the tournament was this horrific blunder:
Zoltan Almasi – Yu Yangyi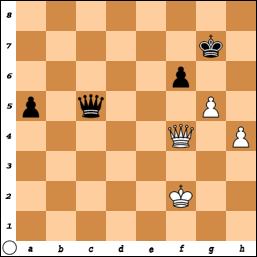 81.Ke2?? Qe5+ 82.Qe3 Qxe3+ 83.Kxe3 f5 84.h5 a4 85.Kf4 a3 0–1
This of course looks appalling, but actually this is how Yu Yangyi wins his games. He just keeps on playing without doing much, winning one drawn ending after the other – which incidentally is where we come back to our starting position.
Laurent Fressinet – Yu Yangyi, Round 10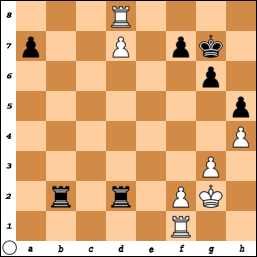 White is obviously struggling. The d-pawn might be advanced, but it is also in trouble. Fressinet decided to be active and quickly lost:
30.Ra1? 30.Kf3?! Kf6 does not improve things for White, even if he might still be able to hold somehow. 30…Rxf2+ 31.Kg1 Rg2+ 32.Kh1 Rh2+ 33.Kg1 Rbg2+ 34.Kf1 Rd2 35.Kg1 Rhg2+ 36.Kf1 Rxg3 37.Ke1 Rxd7 0–1
I gave this position to a few students today, just for a quick look, and to Colin. It was quite fascinating that something I solved immediately when I looked at the position can be so difficult for these guys – who on average have 100 points on me (if you include Fressinet). I guess this is the benefit of concrete knowledge.
The way I see it, White will lose the d7-pawn and have to position himself ideally for it. The first step will be not to lose the f2-pawn as well.
30.Kg1! Rb7 31.Ra1 Rdxd7 32.Rxd7 (32.Ra8!? also holds as a student pointed out) 32…Rxd7 33.Ra6! Kf8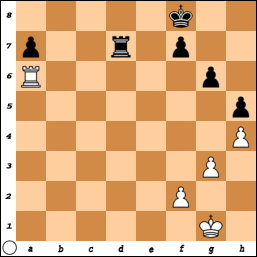 This is the position I headed for in my head when looking at the game. The standard idea in this type of ending is to play f3+g4 and either get a passed pawn or create a weakness on h5. I was intending to attack it with the king, but apparently it can just be picked up.
The variation goes like this: 34.Kg2 Ke7 35.f3 Kd8 36.g4 hxg4 (36…Kc8 37.gxh5 gxh5 38.Ra5 and draws) 37.fxg4 Kc8 38.h5 gxh5 39.gxh5 Kb7 40.Rf6 and White draws easily.